In January 2014 Beauty and Function came together to solve a chilly problem in our Uxbridge Ontario Wilkins Design Home Gallery.
Victorian fireplaces look beautiful. They add character to a room but, (as anyone with an unused Victorian fireplace will tell you), they can suck the heat out of a room as quickly as a central heating system can add it.
Our very own chilly dining room led to a search for a beautiful and practical solution to our heat loss problem. The furnace does a terrific job of heating the house so a gas insert was unnecessary. Something a little different was called for.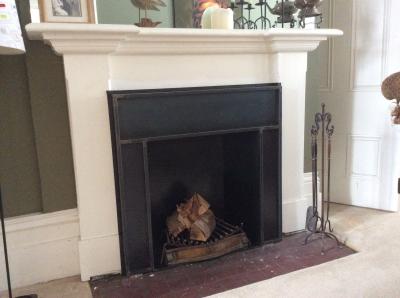 I couldn't be happier with the solution that Michael created! This is our beautiful custom-made & fitted steel insert. The design gives our Victorian fireplace a modern edge while it seals our heat in and the cold out.
Thanks Michael for your creativity and skill.
I Love You,
Lesley Wilkins